From the Editor

Who runs the sustainability efforts at your organization? Is it someone in the facilities department (you?)? Is it a health, safety and welfare person who reports to the Chief Operating Officer?

If you're a smaller organization, is it your CFO? How about maybe a bright-eyed, 20-something in marketing whose only real qualification is passion for green?

All these scenarios are actually fairly common these days. But, increasingly, organizations are taking the bull by the horns and hiring a single person to set the sustainability agenda for the entire organization.

These folks come from a variety of educations and backgrounds (much like facility managers!) - but their one commonality is that they usually are promoted from within the organization. The reason for this is simple: Success for a sustainability executive depends on knowing the organization inside and out; knowing what the organization's priorities are, and therefore knowing how to frame initiatives within the boundaries of those organizational goals and strategies.

In researching the cover story for the December issue of Building Operating Management (out later this week), I talked to several sustainability executives from large organizations. They all said that one of their main tasks in working on sustainability projects — whether greenhouse gas emissions inventory or recycling — is building bridges between departments in the organization, often working on projects and with people for whom they don't have direct responsibility.

Thankfully, most people these days recognize the importance of sustainability — not just as a "feel good, do-the-right-thing" proposition, but as a business imperative. They recognize that efficiency - using fewer resources, and therefore saving money — benefits the organization at large. After all, everyone's on the same team — and a rising tide raises all ships!

As always, I'm interested to hear from you — where does the person who is in charge of the sustainability agenda reside in your organization?

Cheers,

Green Strategies


Six Steps to a Successful LEED-EBOM Project

Don't be intimidated - take the advice of these experts for a successful LEED-EBOM initiative.

In the News


USGBC Launches Green Building Information Gateway

The new web-based tool provides real-time green building data, maps, analytics and insight.


Green Multimedia

A Breakdown of LEED-EBOM
This interactive graphic gives a category-by-category review of LEED-EBOM.
sponsor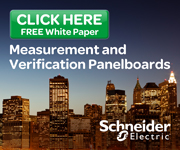 sponsor